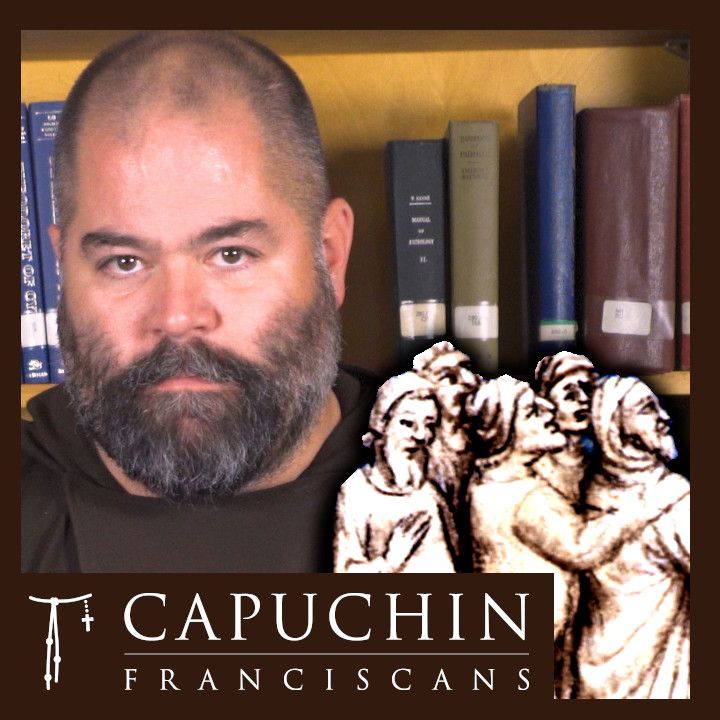 Today Fr. Joseph gives a reflection on the Parable of the Two Sons.
Read the Gospel here: ➤https://bible.usccb.org/bible/readings/092720.cfm
Music from Corpus Christi Watershed Attribution 3.0, "Brudieu (†1591) • Polyphonic Kyrie".
If you want to learn more about us go to ➤ https://capuchins.org/
During this time when so many people feel isolated and cut off from their normal behaviors and routines, the Capuchins are offering Holy Week and Sunday Mass that can be found here: ➤http://bit.ly/caplivestream
Each morning the Capuchins are sending special messages from one of our friars — "Good Morning Good People". If you would like to receive these messages each day by email please send a message to Carolyn.hendrickson@capuchins.org with the message: "Please add to GMGP"
Please consider supporting the ongoing work of the friars by making your gift today: ➤https://capuchins.org/support-the-capuchins/
Who are we?
The Capuchin Province of St. Conrad was established in 1977 serving the people of Colorado, Kansas, Texas and the foreign missions in Papua, New Guinea. The province's eight stateside friaries are located in Denver, Blackforest, and Colorado Springs, Colorado; and Lawrence, Kansas and San Antonio, Texas. Usually found in the poorer sections of towns and cities, the Capuchins have a special charism for working among the poor and marginalized and taking assignments that others refuse. "When times were at their worst and help was sorely needed, in places that were abandoned and where no one else would go, there you will find the Capuchin." ~ Pope Pius XI
What is a Capuchin Franciscan?
In the 16th century, a group of Franciscans were inspired to live the Franciscan lifestyle in a more radical manner, returning to the original emphasis on prayer and poverty. These men broke away from the Franciscans and began a reform movement which stressed the priority of contemplative prayer and a more rigorous austerity. Wearing habits with large hoods, they soon garnered the name cappucio, the Italian word for "hood." The Capuchins received approval of their way of life and were recognized as an official, independent branch of the Franciscans in 1525 in the papal bull Religionis Zellus.
Produced by the Capuchin Province of St. Conrad